Maple Lane Cabin
The Maple Lane is a charming Hocking Hills log cabin that will really do a number on you. It is built of beautiful white pine logs, with an attractive metal roof, gable front porch, enclosed back porch with indoor hot tub and game room, and cathedral ceilings. Constructed from the ground up by local Amish builders, this cabin is of the highest quality. The "woodsy" situation of the Maple Lane Cabin will envelop you like a warm blanket, the quiet and seclusion making for the perfect Hocking Hills cabin getaway.
Cozy & Secluded Real Log Cabin
The Maple Lane cabin is perfectly situated for maximum viewing pleasure of the abundant Maples – both young and old – on the Ash Ridge Cabins property. There's nothing quite like the Maple Tree in Fall – or at any time of the year! The vibrant greens and oranges, the warm pinks, reds and yellows – everything about it is guaranteed to bring you closer to nature and to one another.
Romantic & Relaxing
Curl up by the fire with your sweetheart and a good book or movie….Relax in the gentle massage of the Hot Tub jets in the very private Indoor Hot Tub room….Drink a hot cup of coffee, feast on delicious home-made cinnamon rolls and enjoy the fantastic views and change of seasons as you look out over Laurel Run and the valley expanse from the enclosed back porch with lots of windows. Whether you're looking for a Romantic Hocking Hills Cabin for a getaway with your sweetheart or a vacation for you and a few kids, the Maple Lane Cabin in Hocking Hills will fit the bill. When it's time to leave, all you'll be thinking about is your next stroll down Maple Lane! New in 2022, mini splits heating and cooling units to keep the cabin comfortable all year long! AND  Brand new hot tub! Beautiful new larger hot tubs for all our guest to sit, relax and enjoy the nature from within our temperature controlled indoor hot tub room! Large viewing windows allow you to experience nature up close without the pesty bugs or sweltering heat or freezing cold!
Indoor Hot Tub & Games Room
Couples-size cabins with indoor hot tubs in the Hocking Hills are almost nonexistent.  The new Indoor Hot Tub & Game Room is attached to the main cabin but is an entirely different room (separated from the cabin by two exterior doors and a small breezeway). At a little over 300 sq. ft, this new addition increases the enclosed living space by almost 50%!  It occupies the same space as the original, open-air back porch, but is twice as large, extending further away from the cabin, creating even more of a "treehouse" type feel.  It has the same serene forest views but is now Climate Controlled (Heated in Winter, Cooled in Summer). Enjoy a relaxing time in the hot tub even during the most extreme weather periods of the year without worrying about the sweltering Summer heat or having icicles frozen on your hair during the dead of Winter.  There are 2 powerful yet nearly silent exhaust fans in the room to keep moisture levels normal, and several sliding windows that can be opened to let the outside air through on a nice day. No more worries about outside insects, snow and ice, outside temperature extremes, or leaves, nature debris, and bird seed getting in the hot tub!
Features Include:
Features Include:
Indoor Hot Tub
Gas-Log Fireplace
Queen-size Log Bed
Memory Foam mattress
Covered front porch
Climate Controlled Enclosed Back Porch
Game Room
Stocked Kitchen w/cookware
Home-made Cinnamon Rolls
Coffee Maker w/Coffee
Microwave, Toaster Oven
28″ Flatscreen TV w/DVD/CD
Bluetooth speaker
DirecTV w/150 Channels
Air Conditioning
Charcoal grill
Cornhole Game
Picnic Table
Outside Campfire Pit
2 Ceiling Fans
Futon couch/bed
Towels & Linens
No Pets Allowed
Good cell signal for some providers (Verizon & T-Mobile best). Decent cell signal for most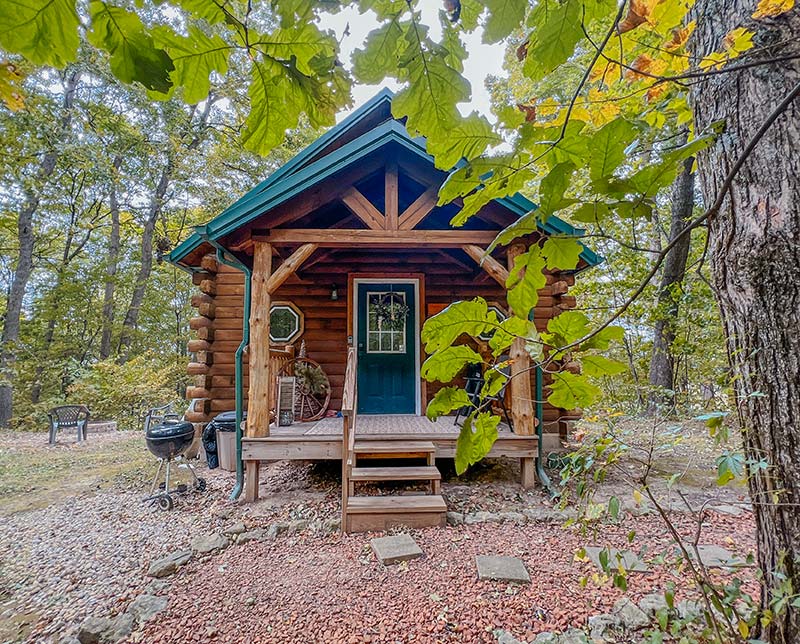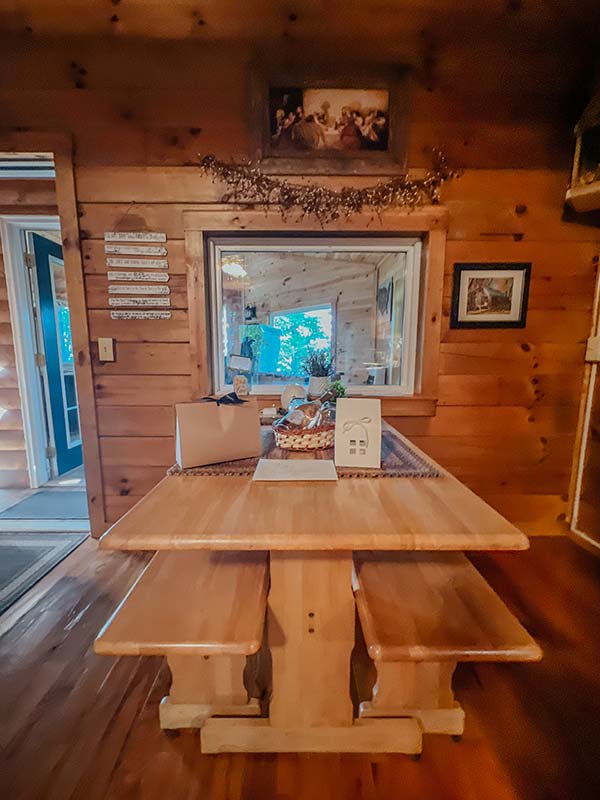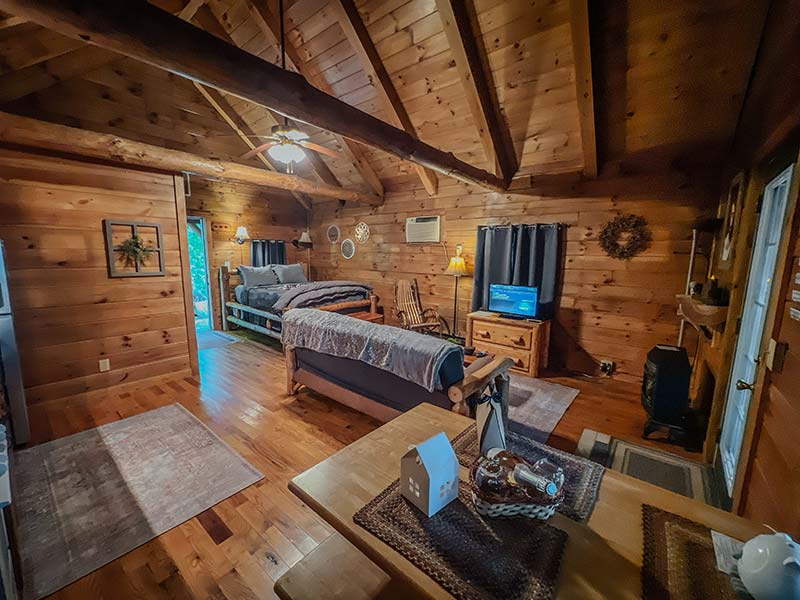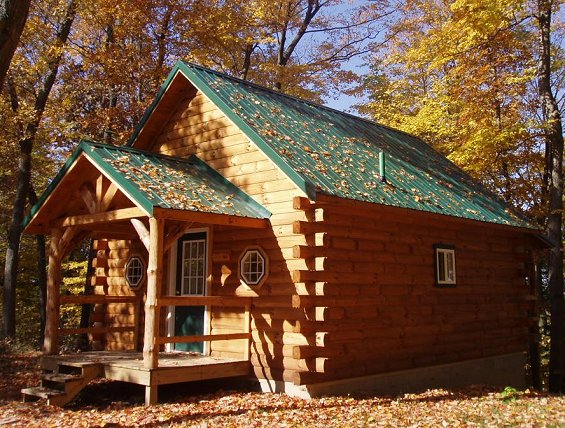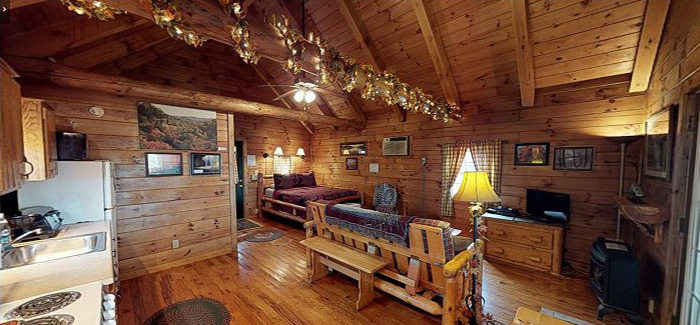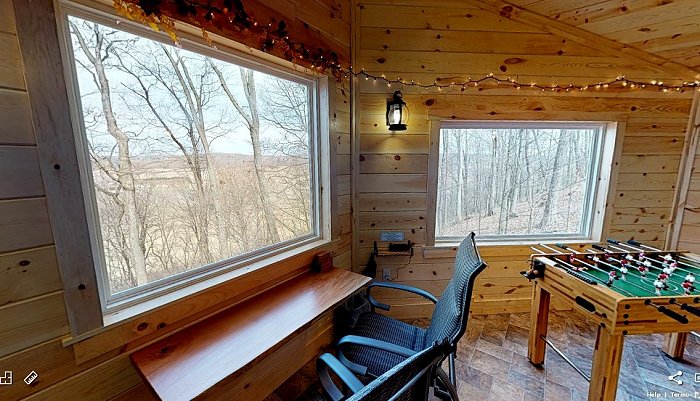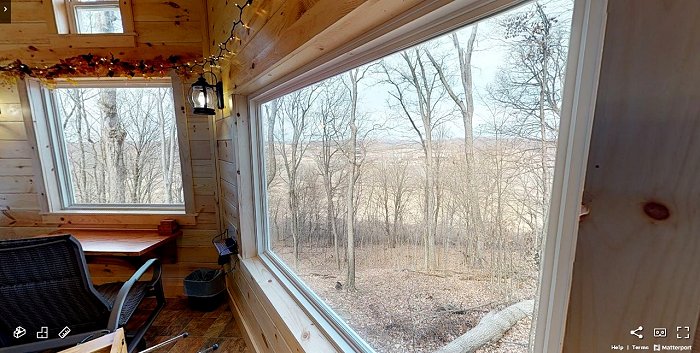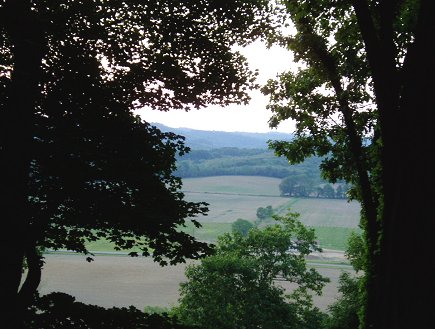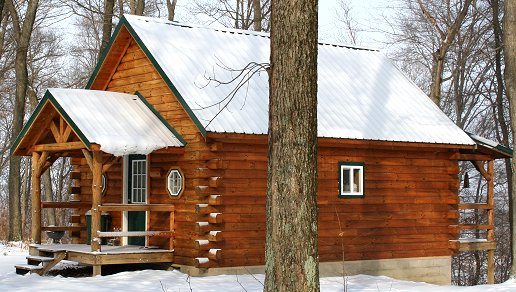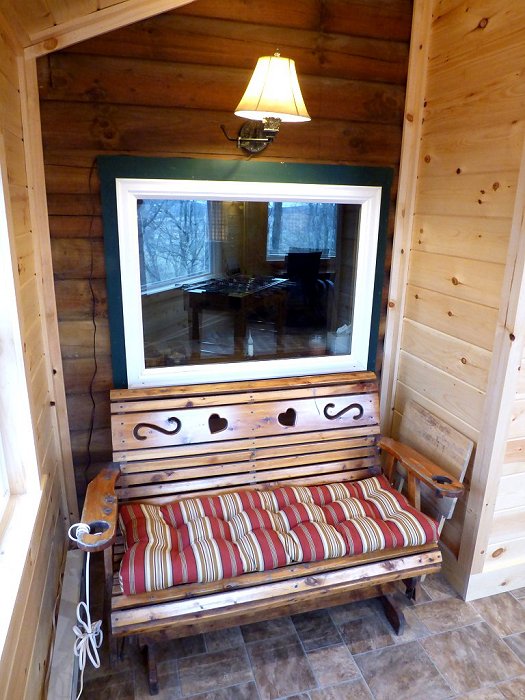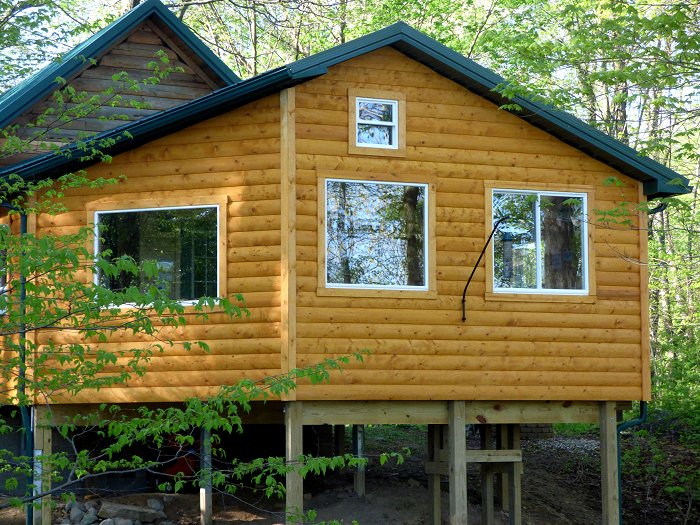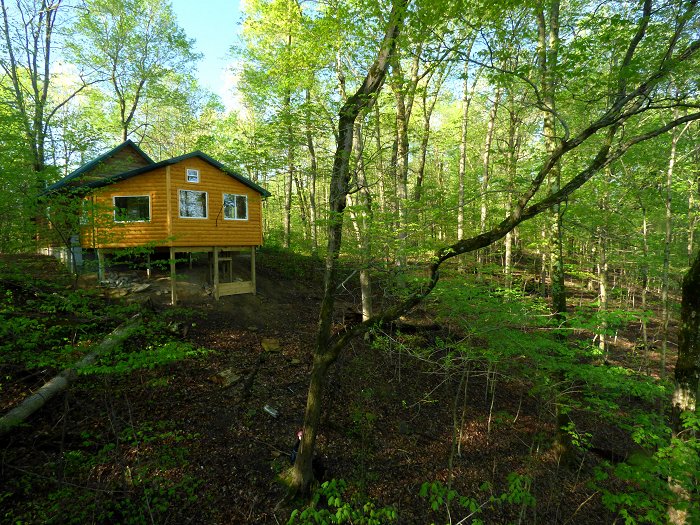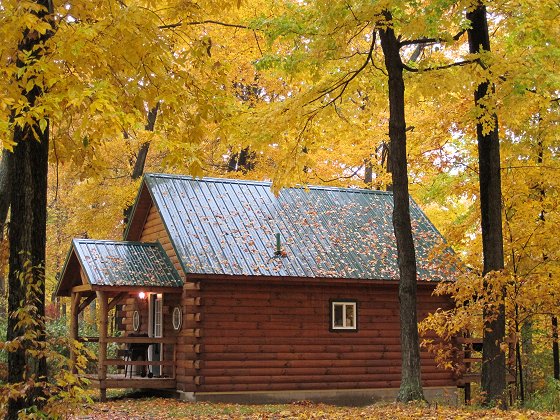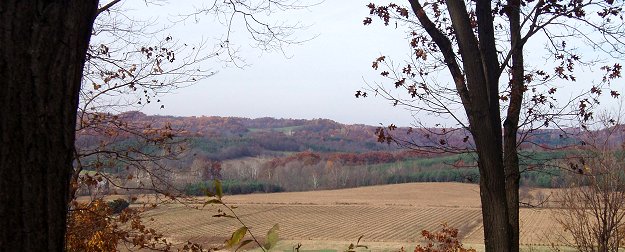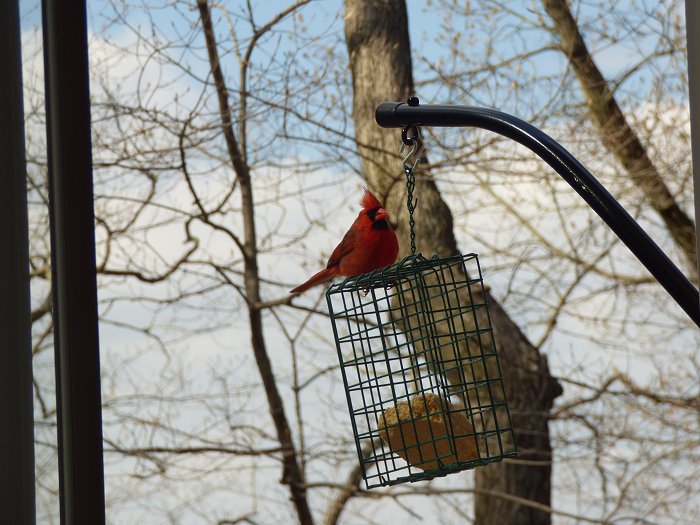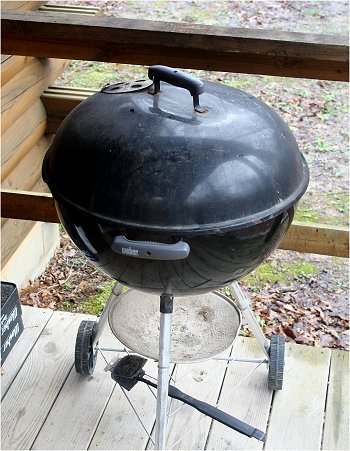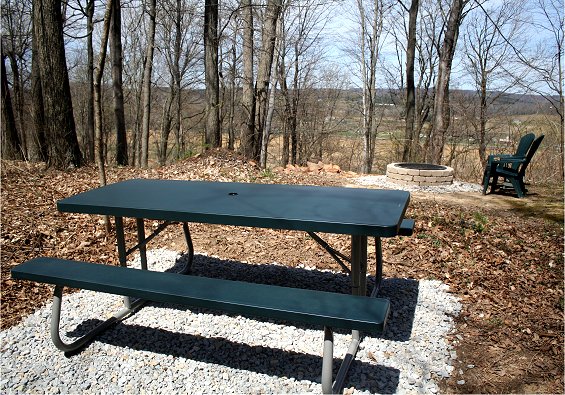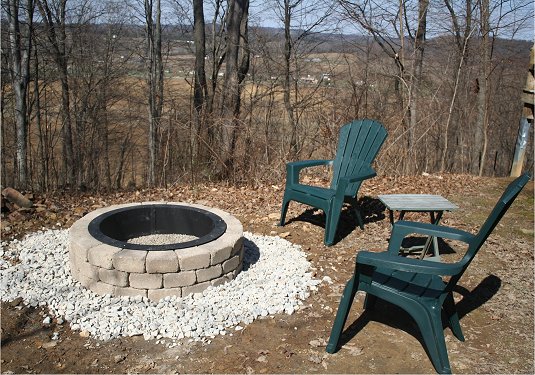 Reviews of Maple Lane Cabin
Selection of comments left by our guests at Maple Lane Cabin
Guest Comments since the Indoor Hot Tub & Game Room was completed….
"Beautiful craftsmanship! The windows still allow for a fantastic view and the area allows for additional "living space" while here. Chairs are comfy! Overall we got more use out of the hot tub than last time due to indoor location. Love it!" – Phillip & Rachel (repeat guests)
"Spent most of our time in there! The views are great, the layout is fantastic. Couldn't have done a better job! Thanks!" – Kenneth & Megan (repeat guests)
"We absolutely loved the addition of the game room/hot tub. We spent much of our time in there and it was a very pleasant surprise to see how beautiful the room was." – Ricky & Abigail
"It was awesome. We both loved it. You did a tremendous job on it." – Tim & Sally
"Nothing but good things to say about the new hot tub/game room. Enjoyed watching the birds, also played darts and the bean bag game." – Anthony & Julie (repeat guests)
"The game room and indoor hot tub was our favorite aspect of the cabin. We chose Ash Ridge because of the indoor hot tub and the new game room. Everything was perfect!" – Nicholas & Chelsea
"We had so much fun in the game room, both of us are very competitive. Well worth it! Thanks!" – Cheryl & Jennifer
"Perfect!" – Tom & Debbie (repeat guests)
"We loved the game room and hot tub!" – Greg & Marcy "We loved the new room. Great Job." – Shane & Stephanie
"We love the view and comfort of the new sun/recreation room." – Dave & Bonnie
More guest comments…
"We had a very lovely stay in this cabin. The quaint setting, the little personal touches and scenic views made this an incredible stay. We did not leave the cabin the 3 nights we were here. We cooked, relaxed and soaked in the hot tub. We want to make staying here a yearly tradition. Check out the awesome baking mixes – we made the brownies and they were delicious. Thank you for providing several complimentary items for us making our stay more magical." – Sarah & Andrew – Columbus, OH – 2018
"We have stayed at other cabins in Hocking Hills and this is by far the best! We love how clean it is and you have really thought of everything. From the fireplace and candle, cooking supplies, coffee, etc." – Christin & Jonathon – Columbus, OH – 2018
"What a treat it was to have our second visit to Ash Ridge. Hands down the loveliest place to stay. Thank you for the hard work you to do to create this beautiful escape. We look forward to returning sooner rather than later." – Ernie & Rachel – Chesterland, OH – 2018
"Our one night stay was amazing. The views are gorgeous. Can't wait to come visit again in the Summer or Fall. The brownies and cookies are to die for! Order one!" – Brenda & Brad – Wyandotte, MI – 2018
"Ash Ridge Cabins is beautiful. We loved the homemade goodies, candles…we loved the seclusion and privacy. Our 4 year old said he liked it better than Disney World where we were last week! Thank you for everlasting memories!" – The Bassetts – Richfield, OH – 2018
"We could not ask for a more wonderful place to celebrate our 28th anniversary! Although this is our 3rd stay at Ash Ridge, we will definitely be back. The peaceful surroundings, cozy cabin and abundance of wildlife make for a very relaxing weekend away. We are blessed to have had this opportunity and thankful for the hospitality." – David & Dawn – Oxford, OH – 2018
"The stay here was amazing. We enjoyed the homemade cinnamon rolls, the amazing smells of the cabin. Sitting in the hot tub watching deer and of course how romantic and cozy it was. I surely hope we can visit again!" – Jaimie & Daniel – Whiteside, OH – 2018
"Everything was incredible. The hot tub, cleanliness, fireplace, view, what's not to love? You have truly made an amazing place to stay! We love all the little traditions (dollar game and cinnamon rolls) and of course how cozy the cabin is. Merry Christmas!" – Kyle & Chiara – OH – 2018
"This is the perfect place to spend a nice quiet Christmas! Loved the decorations and the atmosphere. The owners were extremely nice and helpful. They also make amazing baked goods. We pre-ordered the brownies and ordered the pizza they make. Amazing! Loved it and the breadsticks. We of course enjoyed the firepit and the hot tub. Would recommend Maple Lane Cabin to anyone." – Chris & Sara – New Albany, IN – 2018
"Everything was absolutely perfect! The hot tub was amazing after a long day of hiking. We are already looking forward to our next stay! Sad to leave today!" – Patrick & Christie – St. Clairsville, OH – 2018
"We came here again this year for my birthday. A quiet, relaxing getaway. We came last year and really enjoyed it. We want to make it a yearly event. It's nice to get away, just the two of us for a couple days to reminisce and enjoy each others company. We enjoyed soaking in the hot tub. Very enjoyable and peaceful. Can't wait to come back!" – Brandy & Josh – Chillicothe, OH – 2018
"What an incredible place you have! Your cabin is perfect and beautiful. We loved our stay and will definitely be back! The hiking in the Hocking Hills is amazing!" – Brendon & Shannan – Kalamazoo, MI – 2018
"This is our first trip up here and the cabin was in the perfect location! Not to mention how beautiful it was! I love candles, so the homemade candles for sale made me excited! We loved Old Man's Cave and got some amazing pictures. I thought the gift of the coffee and mug right here at the cabin was so kind. We are already talking about when we should come back!" – Josh & Sarah – Toronto, OH – 2018
"We had our honeymoon here and I cannot imagine a better place to go. Peaceful, gorgeous, very warm and welcoming. I already don't want to go home. Can't wait to come back!" – Sarah & Kris – Willowick, OH – 2018
"This was our first stay here at the Maple Lane Cabin and we loved it! Everything we need in one room…how convenient. It was so charming and peaceful and quiet. Loved watching the birds that would come to the feeder. Thank you for the coffee mug and gift. It was so thoughtful of you…and the cinnamon rolls were delicious with our coffee! We hope to return again sometime to partake of this lovely area and to enjoy your hospitality." – David & Dagmar – 2018
"This was the perfect place for our first vacation together! We had so much fun exploring the Hocking Hills then coming back to this beautiful cabin. It was so peaceful and quiet and you take such good care of your cabins. The hot tub was our favorite part while watching the sunset and so nice after our hikes. Thank you so much for the cinnamon rolls and the coffee – they were both delicious. Can't wait for our next stay!" – Devin & Emma – Hilliard, OH – 2018
"Cinnamon rolls, birds at the feeder, raining, but sooo peaceful. So amazing. Cozy bed, hot tub, movies and the love of my life. This cabin has all you need for a respite from life's stresses for sure!" – Dave & Lisa – 2018
"This place felt cozy from the minute we walked in. Our whole stay was great. Spent most of our day hiking at Hocking Hills then spent the evening enjoying each others company with games and the hot tub. Just a very fun weekend!" – Zac & Hannah – 2018
Read more reviews of Ash Ridge Cabins, including those left on Google and Trip Advisor