Lovers Loft Cabin
The Lovers Loft cabin is a beautiful, Luxury Cabin for rent in Hocking Hills, Ohio. It is a 2 bedroom, real log cabin with a loft, built of beautiful white pine logs, with an attractive burgundy metal roof, covered front porch and spacious, brand new climate controlled enclosed back porch, and cathedral ceilings.
Romantic Hocking Hills Getaway
You won't find a better setting for a Romantic Vacation Cabin in Hocking Hills with ultimate relaxation and the silence of seclusion than at Lovers Loft cabin. Built from the ground up by local Amish builders, the quality construction of this Ohio rental cabin is as good as it gets.
Stay in a Real Log Cabin
The Lovers Loft cabin is specially decorated and furnished for "Lovers" and is perfectly cozy for a Romantic Hocking Hills Getaway for you and the one you love. Yet, with a King-size log bed in the downstairs bedroom, a Queen-size log bed in the loft, and a Queen-size Coleman Premium Air Mattress with Auto Pump and fold down futon, it is also plenty big enough for several couples or a family. The Lovers Loft has the perfect Romantic atmosphere for your special Hocking Hills Cabin stay.  This cabin is completely furnished with rustic wood furniture, much of it made of rustic logs, and almost all custom built by local Amish craftsmen. The various components of this cabin were built from seven different species of wood: White and Red Pine, White Cedar, Western Red Cedar, Eastern (Aromatic) Red Cedar, Poplar and Red Oak. You'll soak in the charm of a time far past, but with all the modern amenities to make your Hocking Hills cabin stay a comfortable and relaxing one. Newly installed mini split heating cooling units keep the cabin comfortable all year around!
Indoor Hot Tub & Games Room
Couples-size cabins with   indoor hot tubs in the Hocking Hills are almost nonexistent.  The BRAND NEW  Indoor Hot Tub & Game Room is attached to the main cabin but is an entirely different room (separated from the cabin by two exterior doors and a small breezeway). At a little over 300 sq. ft, this new addition increases the enclosed living space by almost 50%!  It occupies the same space as the original, open-air back porch, but is twice as large, extending further away from the cabin, creating even more of a "treehouse" type feel.  It has the same serene forest views but is now Climate Controlled (Heated in Winter, Cooled in Summer). Enjoy a relaxing time in the NEW hot tub even during the most extreme weather periods of the year without worrying about the sweltering Summer heat or having icicles frozen on your hair during the dead of Winter.  There are 2 powerful yet nearly silent exhaust fans in the room to keep moisture levels normal, and several sliding windows that can be opened to let the outside air through on a nice day. No more worries about outside insects, snow and ice, outside temperature extremes, or leaves, nature debris, and bird seed getting in the hot tub!
Features Include:
Features Include:
Indoor Hot Tub
Gas-Log Fireplace
King-size Log Bed w/Memory Foam mattress
Queen-size Log Bed
Plush Living Room futon
Queen-size Premium Air mattress
Sleeps 6-8
Covered front porch
Climate Controlled Enclosed Back Porch
Game Room
Stocked Kitchen w/cookware
Coffee Maker w/Coffee
Home-made Cinnamon Rolls
Microwave, Toaster Oven
25″ Flatscreen, HD TV (local channels) in Living Room with DVD/CD
Bluetooth speaker
TV with DVD/CD player in King bedroom (movies/CD's only)
Air Conditioning
Spacious Bathroom
Charcoal grill
Outdoor Campfire Pit & sitting area
Washers outdoor game
Ceiling Fans (4)
Towels & Linens
No Pets Allowed
Good cell signal for some providers (Verizon & T-Mobile best). Decent cell signal for most
Curl up by the fire with the one you love….Relax as the soothing hot tub jets gently massage your tired muscles with warm water….gaze at the stars. Drink a cup of hot chocolate, feast on delicious home-made cinnamon rolls and enjoy the beautiful forest view from our new enclosed back porch. A special, Romantic stay is made to order in the Lovers Loft cabin.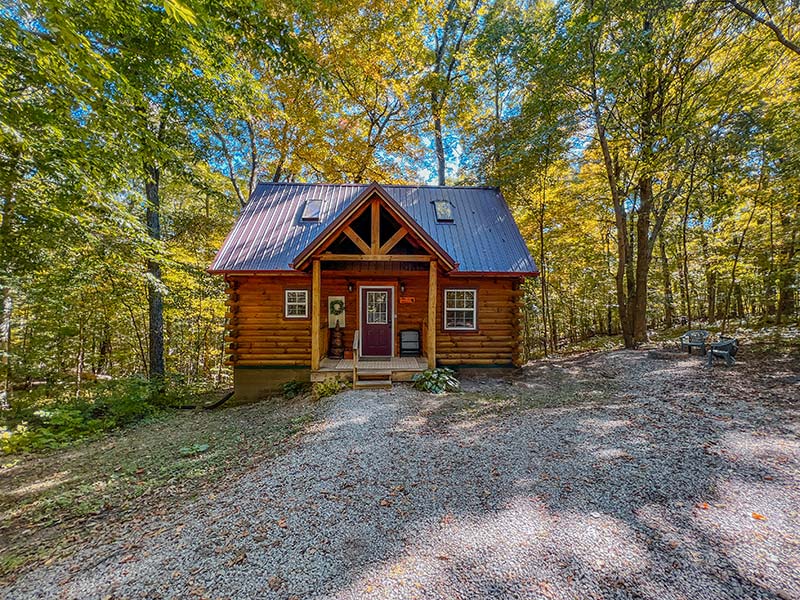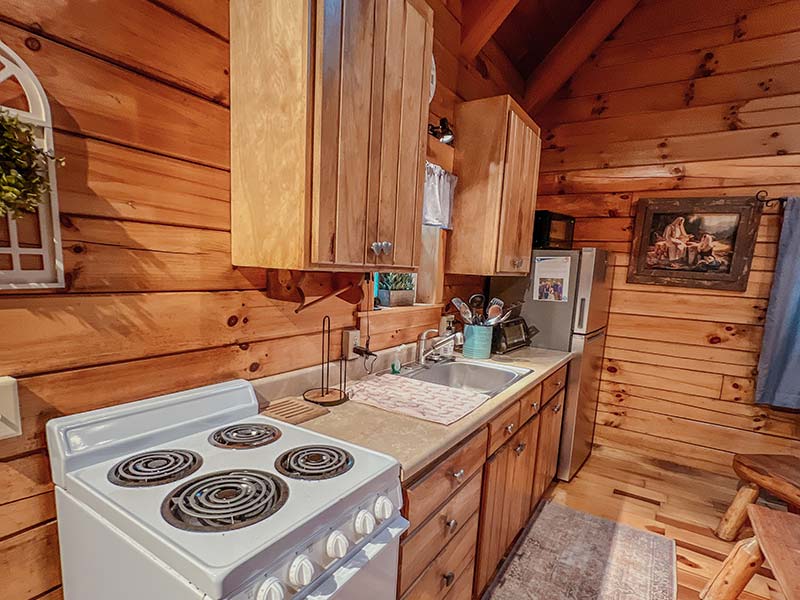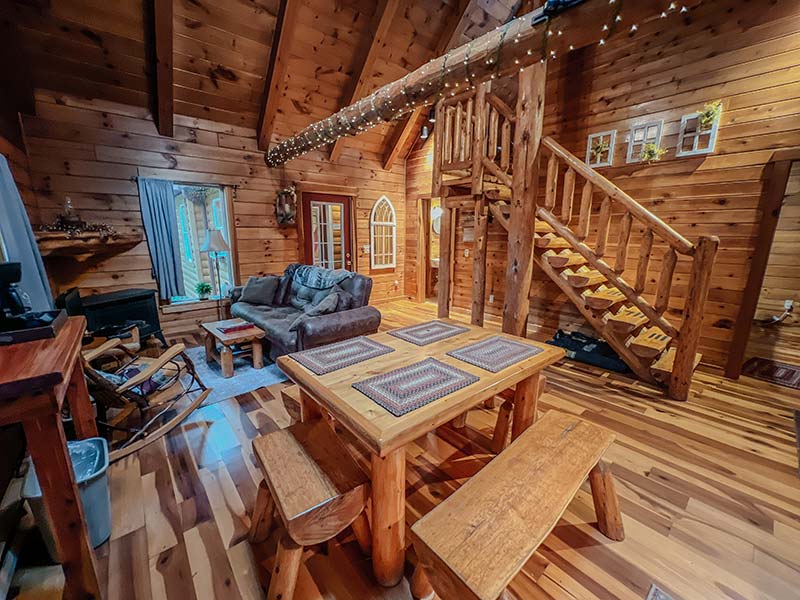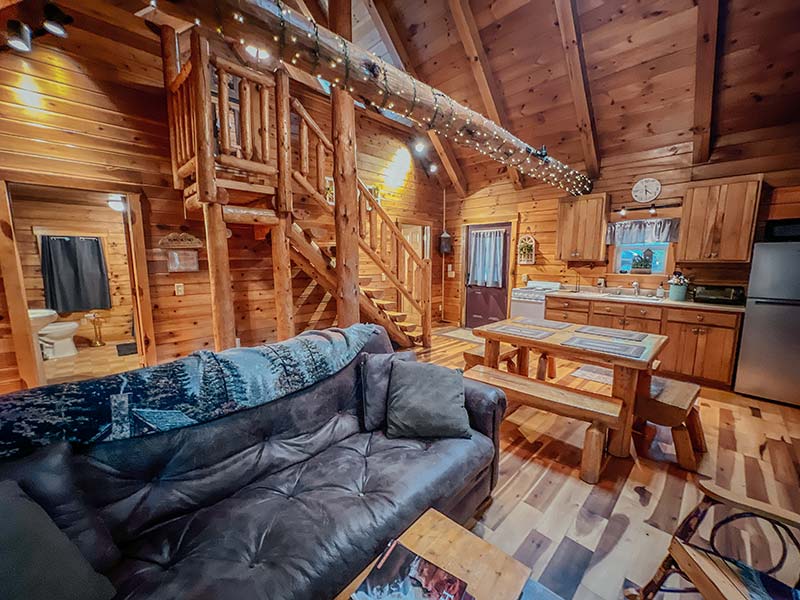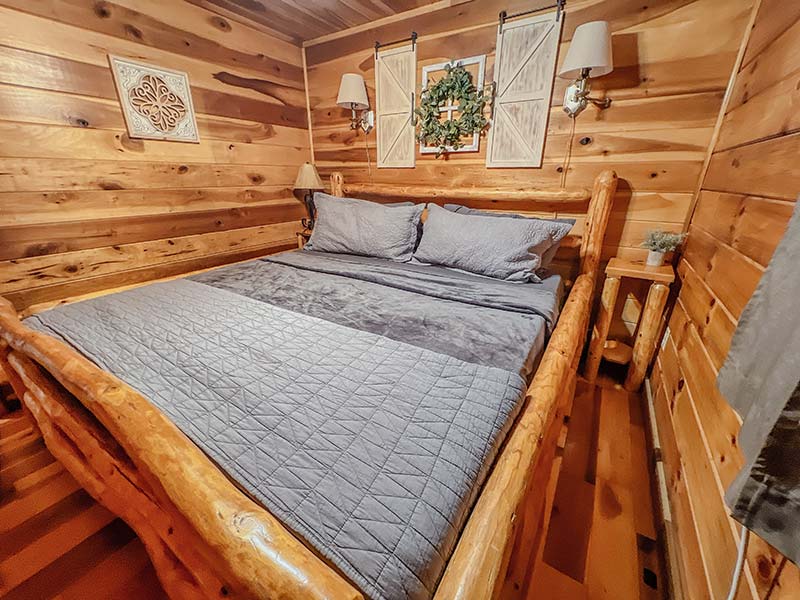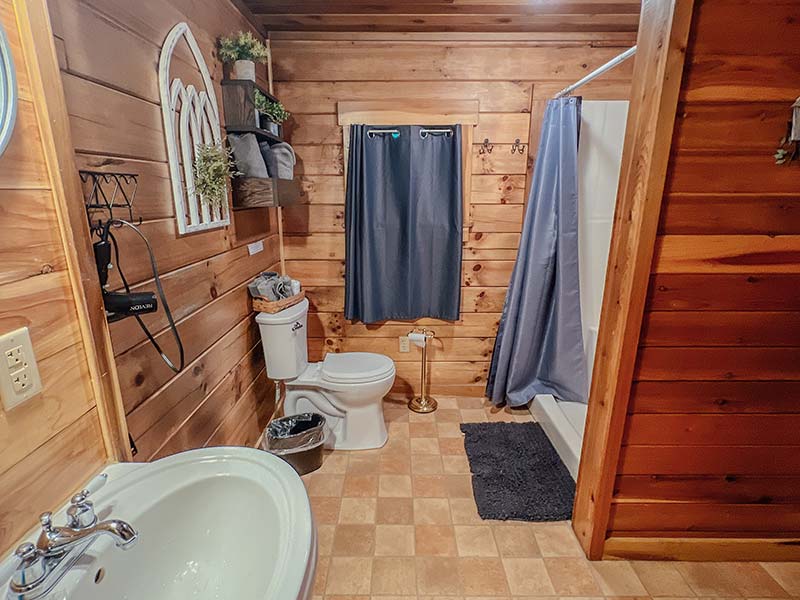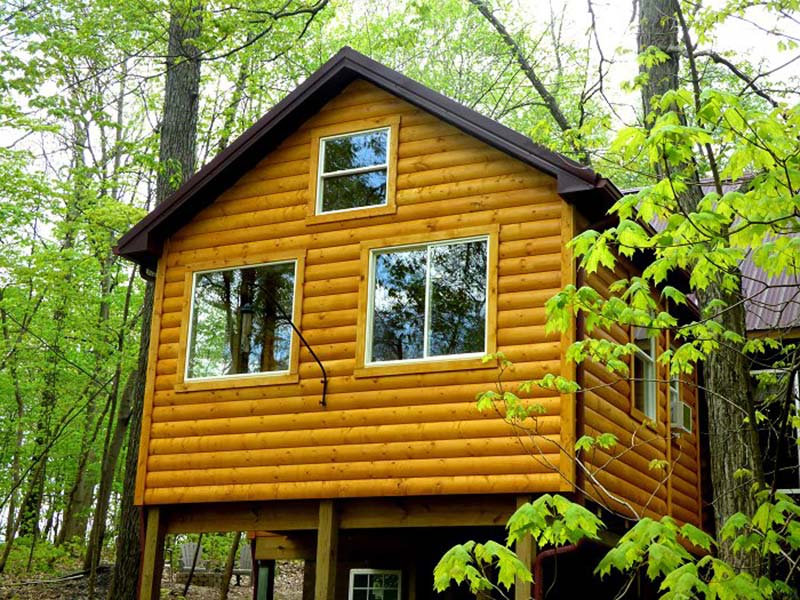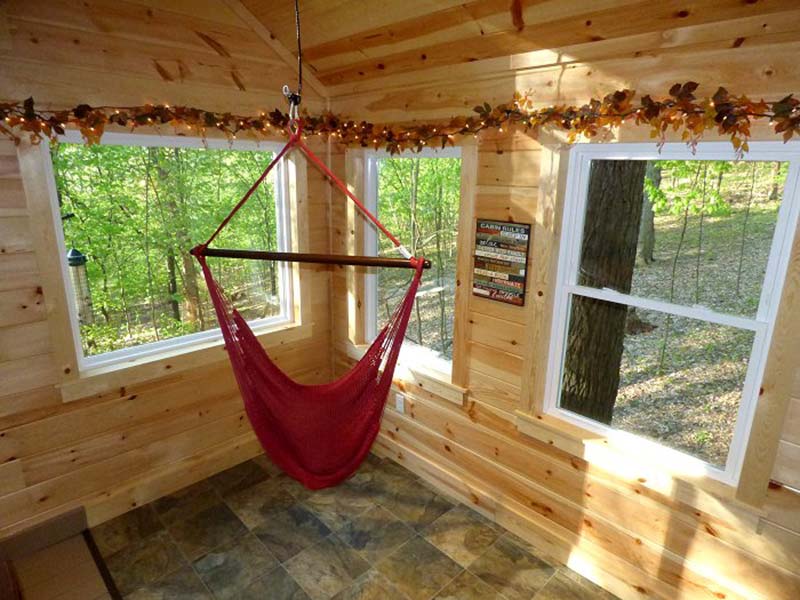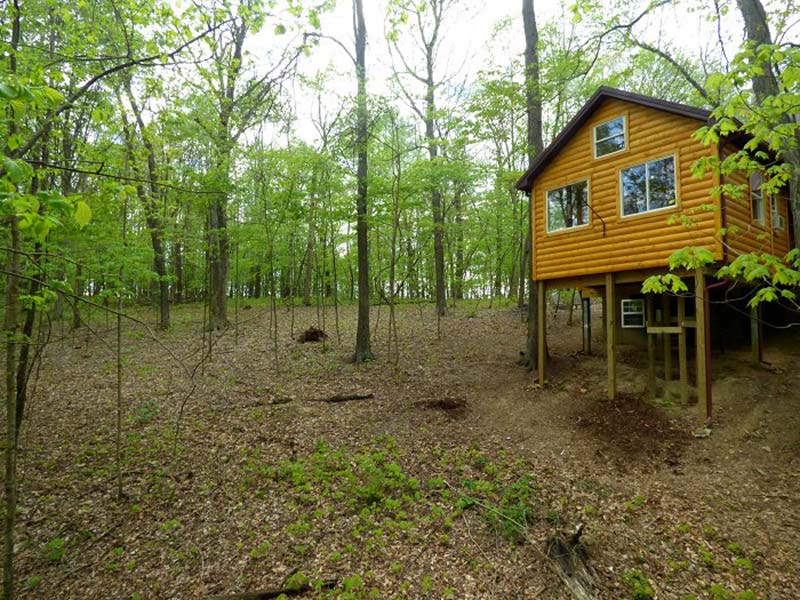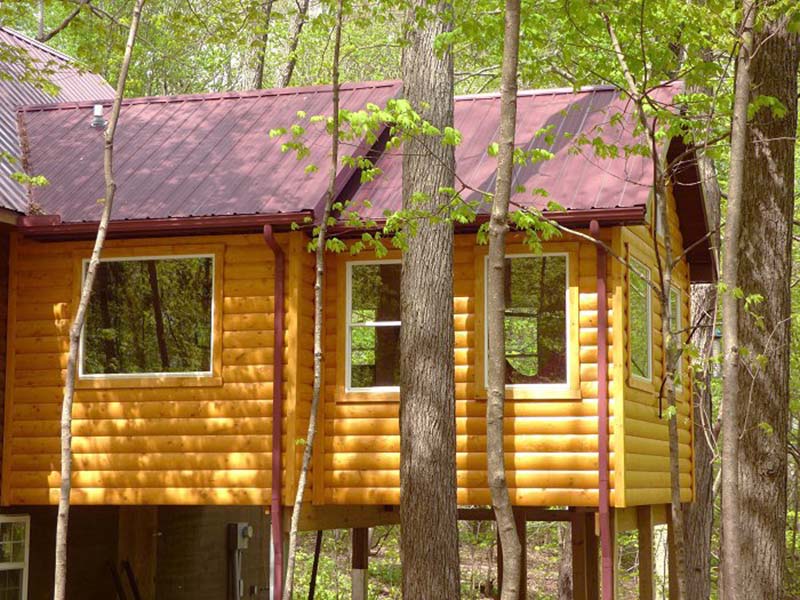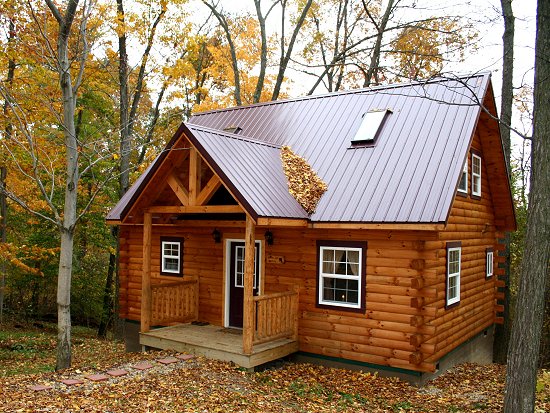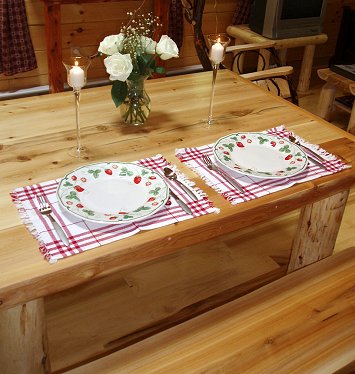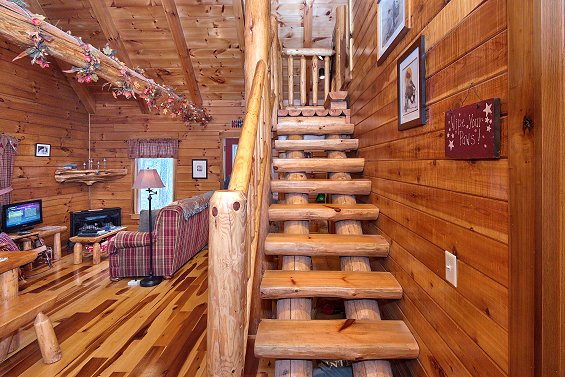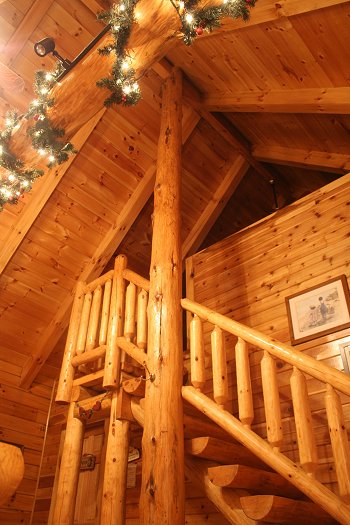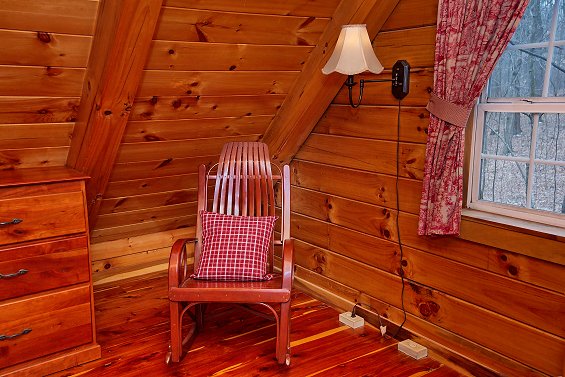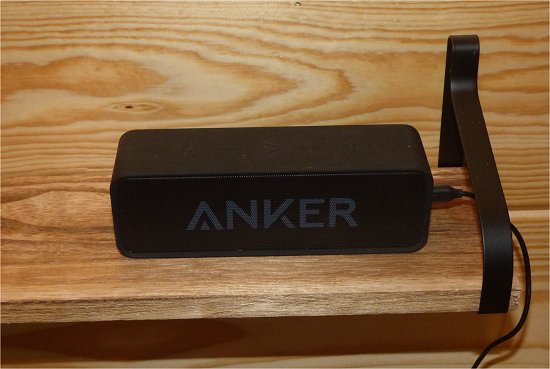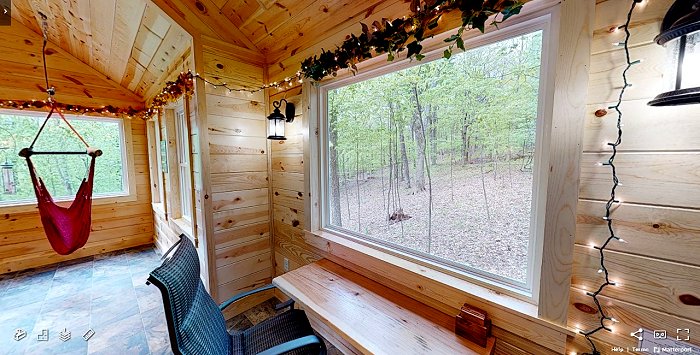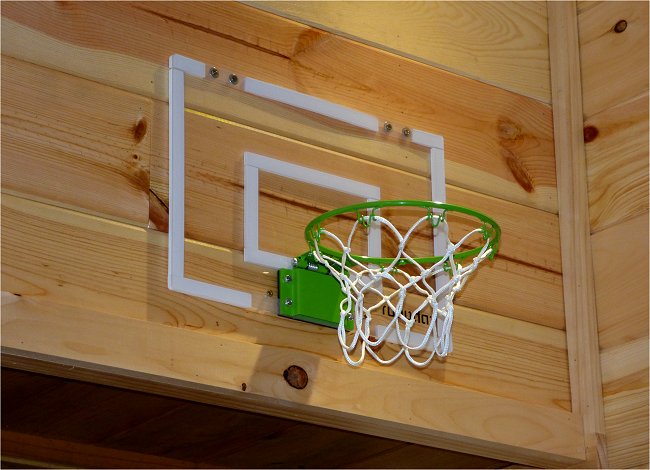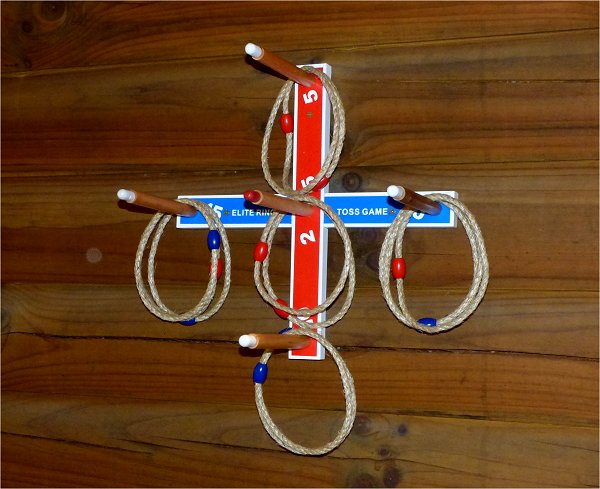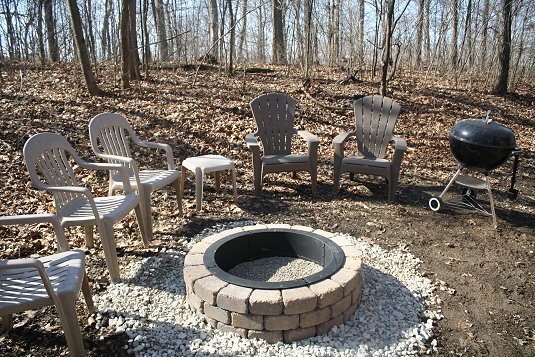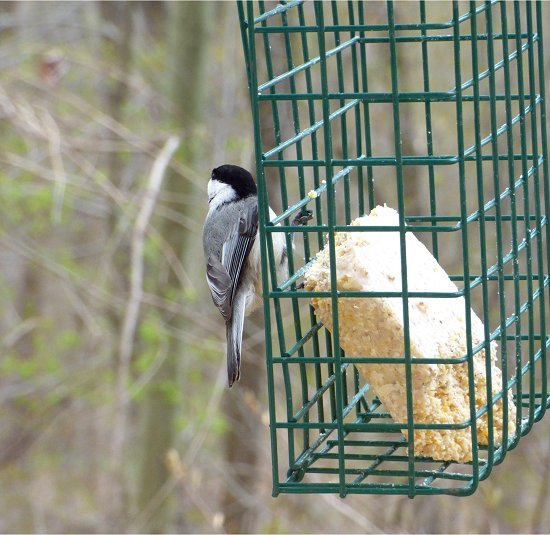 Reviews of Lovers Loft Cabin
Selection of comments left by our guests at Lovers Loft Cabin
Guest Comments since the Indoor Hot Tub & Game Room was completed….
"In love w/the hanging Hammock chair – it was amazing! It has beautiful lighting options! Love the bluetooth speaker. Really loved the view. The windows are nice and big and the games were very fun! GREAT JOB!" – Brittney & Brian
"Wow! What a great addition. I like the little table where we can eat out there, too. It feels like you're still outside and can enjoy nature with all the windows. We even played the games a bit and something future kids can enjoy. The cabin we love just got even better. Two thumbs up!" – Stephanie & John (repeat guests)
"The best part about this cabin is the game room with the hot tub. It's full of windows to watch the birds and the weather was never an issue for use of the hot tub. I absolutely love the room, it has great views! Its perfect – Thanks!" – Mike & Judi
"Very well done! The windows were great to let in a breeze and we had so much fun playing all the games. We loved the speaker, too!" – Cody & Lauren
"The indoor hot tub room was our deciding factor on renting and it was INCREDIBLE for when we got done hiking!" – Ryan & Katarinna
"The newly added game room was so much fun to hang out in and we most definitely enjoyed the hot tub! We can't wait to come back again! Thanks for providing such an amazing place!" – Alecia
"It's very nice and was delightful. The games were a lot of fun and really enjoyed watching the birds." – Mike & Linda
More guest comments…
"Hocking Hills is absolutely gorgeous, and your property is absolutely breathtaking! Not to mention the Lovers Loft which blew us away – by far the best cabin we have ever stayed in…Comfortable, cozy, clean and absolutely beautiful. Everything exceeded our expectations. It was secluded, quiet, beautiful cabin inside and out and very clean and well kept. In all, our stay here was incredible – 10 out of 10. Thank you for allowing us to stay in your little slice of heaven." – Sarah & Jason – Harpersfield, OH – 2018
"I had no idea we would be treated to such a peaceful getaway. We drove over 3 hours to open the door to warmth, charm, a fire and music. I was truly taken from the start. Thank you so much for this absolutely beautiful weekend." – Katie & Corey – Akron, OH – 2018
"We really enjoyed your cabin. It is the best one we've stayed at in the Hocking Hills area! The music was soothing, the back deck was peaceful and the hot tub was very relaxing after hiking. You have gone the extra mile with your hospitality. We enjoyed the delicious pizza your daughter made for us – we're taking it home for leftovers." – Marty & Becky – Gahanna, OH – 2018
"It's hard to count the number of times we have stayed here at Ash Ridge, but it all started back in 2007 when we were expecting our first daughter. Now we have two daughters who love these cabins and exploring Hocking Hills as much as we do. From the cottage down the hill, to the Sweet Heart next door, our family has over a decade of memories made right here and it always feels like home. Can't wait to be back!" – The Meyer Family – Louisville, OH – 2018
"This is the second year we have celebrated our anniversary at the Lovers Loft Cabin – and we absolutely love it! Every detail is perfect for a relaxing, romantic getaway to reconnect. We pray that we are blessed enough to return each year. Thank you for making our stay so special and spectacular." – Tim & Traci – Warren, OH – 2018
"Thank you for another memorable and hospitable stay. My wife and I have come to your cabins every year since we got married and our stays do not disappoint. We look forward to staying again next year!" – Andrew & Kelly – Canal Fulton, OH – 2018
"We couldn't have asked for a better setting, cabin or hosts. As we are from Michigan we have heard of the natural beauty of the Hocking Hills and it did not disappoint. The cabin was lovely and we had to refrain ourselves from taking home all of the homemade goodies! We will definitely be back soon." – Josh & Laura – Royal Oak, MI – 2018
"What a wonderful relaxing cabin with a beautiful view. We hope to be back and enjoy some of the outdoor activities in warmer weather…but this trip and our time in the cabin offered all the peace, quiet and R&R we were looking for. Thank you for this lovely retreat!" – Brian & Gina – Westerville, OH – 2018
"Another great stay. This was our third time at the cabin. It has been a great extended weekend and something to reconnect us. As with previous trips here, we were not let down. A stay here is a good reminder of what truly matters." – Jenn & Brandon – Parkersburg, WV – 2018
"We had a great time coming back for our 10th anniversary. It was wonderful to spend time relaxing together and seeing if everything was like we remembered it 10 years ago when we stayed on our honeymoon. The sticky buns were amazing and the hot tub felt awesome! Maybe we will be back for our 20th anniversary!" – Paul & Annette – Wilkes-Barre, PA – 2018
"The cabin is lovely and cozy! Beds were very comfortable and the whole area is very peaceful. Owners are very attentive and friendly should you have any needs." – Kyle & Mariah – Wooster, OH – 2018
"We always have an amazing time here. Comfortable, relaxing and beautiful any time of year. We have seen Hocking Hills in all seasons with Winter being our favorite…..We truly love coming here." – Nate & Stacy – Coraopolis, PA – 2018
"We love it here! We will definitely be back. The level of effort your family puts into every detail is clearly noticed. We will certainly recommend your cabins to anyone and everyone we know looking to stay in the Hocking Hills area. Thanks you!" – Nicholas & Sarah – Pataskala, OH – 2018
"Our first time here and it was amazing. Enjoyed every aspect of this cabin. Friendly people, lots to do, very private, the hot tub was relaxing. We will be returning!" – Crystal & Marc – Anna, OH – 2018
"We so enjoyed our down time at Ash Ridge. We have been coming to Hocking Hills for 18 years and have never had a bad experience. The Lovers Loft is now a special place for us. Thank you." – Becky & Jay – Portsmouth, OH – 2018
Read more reviews of Ash Ridge Cabins, including those left on Google and Trip Advisor
Reserve Lovers Loft Cabin